NOSM Orange Shirt Day
Recognizing Residential School Survivors
Orange Shirt Day, held annually on September 30, is an opportunity for people, organizations and communities to come together and learn about the legacy and intergenerational effects of the residential school system here in Canada.
A small group of champions at NOSM have been working to bring more acknowledgment to this date and to set the stage for inclusion and anti-bullying near the start of the academic year. We will be selling unique NOSM Orange Shirts online throughout August and September at $20.00 a shirt, with the funds generated from the sales of the shirts to be place into an Indigenous Student Bursary at NOSM. The artwork created for NOSM's Orange Shirt Day campaign comes from Isaac Murdoch and says in bold lettering: Survived. Still here.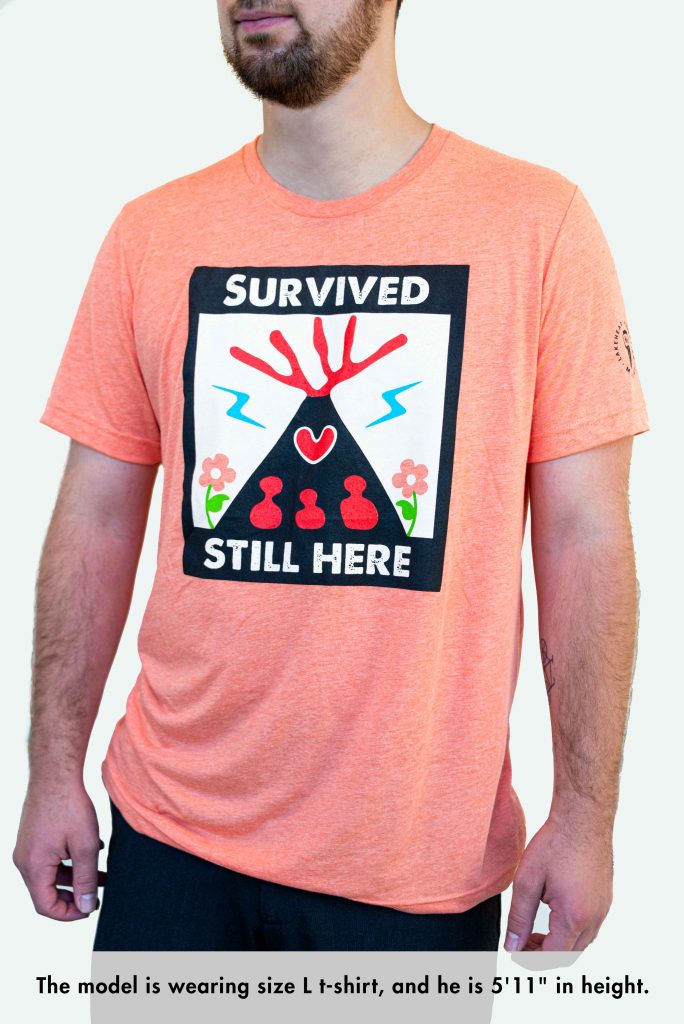 "It's no secret the devastating effects the Residential Schools continue to have on individuals, families, and communities. This image is to commemorate the absolute resilience of Indigenous people as they navigate through healing and resurgence for lands. 
The Lodge shown is filled with a family. It is to show that we have full autonomy as Nations over our children, and when we do, we stop the genocide against Indigenous people. The Heart is Love. 
The flowers represent growth and traditional medicine. These are both needed on our healing journeys. The lightning bolts signify the power of our lodges and the families that sit in them. When people, lodges, and spirit connect, magic happens. 
As Indigenous people, we survived and are still here casting medicine across the earth for healing."  ~ Isaac Murdoch
Thanks to the overwhelming response, we have sold out of orange shirts.  If you would like support the initiative you can make a donation below.