News and Events
Upcoming Events
Family Medicine Forum Be Awesome with NOSM
November 1, 2019 – Vancouver Fairmont Waterfront Princess Louisa Suite
Celebrate NOSM with alumni, donors, friends and faculty at the annual Family Medicine Forum in Vancouver, British Columbia.
RSVP to Katie Biasiol: KBiasiol@nosm.ca
National Philanthropy Day
Date to be confirmed – Sudbury and Thunder Bay 
GivingTuesday
December 3rd 2019 -Northern Ontario
The Society of Rural Physicians of Canada Be Awesome with NOSM
Date to be confirmed – Ottawa
The Canadian Conference on Medical Education Be Awesome with NOSM
Date to be confirmed – Vancouver
Past Events
NOSM Orange Shirt Day
September 30, 2019
Orange Shirt Day, held annually on September 30, is an opportunity for people, organizations and communities to come together and learn about the legacy and intergenerational effects of the residential school system here in Canada. A small group of champions at NOSM have been working to bring more acknowledgment to this date and to set the stage for inclusion and anti-bullying near the start of the academic year. We will be selling unique NOSM Orange Shirts online throughout August and September at $20.00 a shirt, with the funds generated from the sales of the shirts to be place into an Indigenous Student Bursary at NOSM.
Celebrating Success with NOSM
NOSM has much to celebrate thanks to partnerships developed across the whole of Northern Ontario, with communities engaged actively in educating learners and shaping the future of health care in their region.
Join NOSM for a reception to celebrate the progress we've made together and recognize the contributions of Dr. Roger Strasser, Founding Dean and CEO.
May 2, 2019 – Sudbury 
May 8, 2019 – Thunder Bay 
May 28, 2019 – Toronto
Convocation
Lakehead University Convocation – Friday, May 31, 2019 at 2:00pm – Thunder Bay Community Auditorium
Laurentian University Convocation – Tuesday,  June 4, 2019 at 2:30pm – Fraser Auditorium
Be Awesome with NOSM in Halifax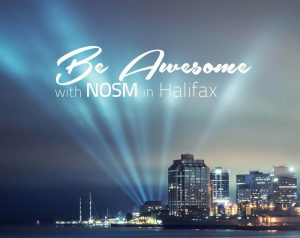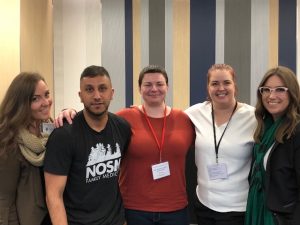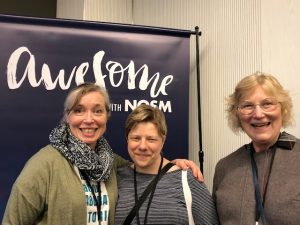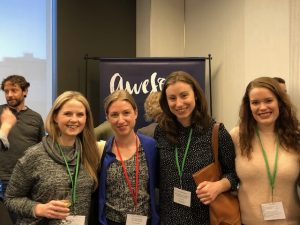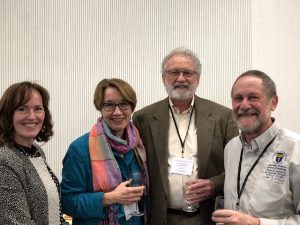 April 4, 2019 
Celebrating NOSM with alumni, donors, friends, faculty at the annual Society of Rural Physicians Conference in Halifax, Nova Scotia.
Bring a Doctor Home Hockey Tournament in Sault Ste Marie
January 14-18, 2019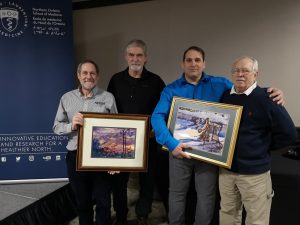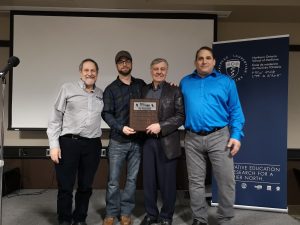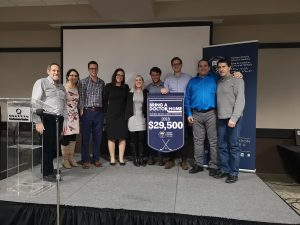 For more information, please visit https://www.bringadoctorhome.com/hockey-tournament.
Be Awesome with NOSM in Toronto
Friday November 16 2018
Celebrating 10 years of graduation with alumni, donors, friends, faculty at the annual Family Medicine Forum.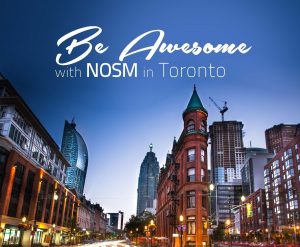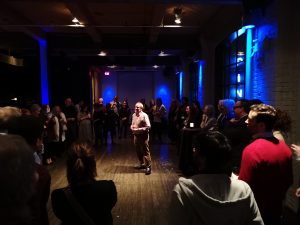 Philanthropy Day Celebration
November 14, 2018
In celebration of the renovations of the Clinical Skills Lab and National Philanthropy Day, NOSM hosted  tours of the new facilities and and the innovative ways in which NOSM students learn.
Giving Tuesday
Tuesday November 27, 2018
Thank you to everyone who participated in GivingTuesday at NOSM. Volunteers and donors make an immense difference in the lives of our learners. Merci Beaucoup! Chi-Miigwetch!