Giving
Training doctors for the North has always been NOSM's primary focus. On average, 92% of NOSM medical students are from Northern Ontario. Since 2011, 214 NOSM-educated family physicians now practice in Northern Ontario but we still have a long way to go to ensure access to quality health care for everyone. 
Support NOSM's new Student Emergency Fund!
You've done it! Thanks to support from the NOSM community, we have surpassed our goal and raised $10,791 in support of students through the Student Emergency Fund. Thanks to you, MNP has matched $5,000 of that amount for a total of $15,791 in support of students!
You have helped our students who have fallen on hard times get one step closer to graduation.
You humble us with your generosity.
The Student Emergency Fund supports students who find themselves in a financial crisis—a family emergency, a personal challenge or an unforeseen expense—that will put the completion of their studies at NOSM at risk. The fund will support students who have exhausted all other sources of income and have nowhere else to turn. With your support, we will ensure that all students at NOSM can accomplish their dreams of becoming physicians.
It's never too late to support students in need.   Make your gift today!
Learn about Dr. Kayla Berst's story of becoming a family physician in Northern Ontario…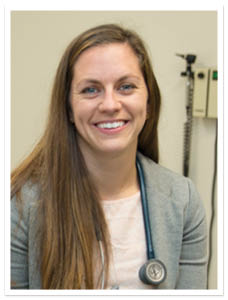 My name is Kayla and I'm a graduate of the Northern Ontario School of Medicine and a family physician in Northern Ontario. As a medical student, I experienced what it would be like to work in the North and most importantly learned about the specific health issues that may affect my patients here.
NOSM is more than just a medical school; it exists because people like you, in communities like yours, believe that everyone—no matter where they live—deserve access to quality health care.
Because of NOSM, my patients don't have to travel to see a doctor. They have access to me—a homegrown health-care provider—in their own community who knows their history and how to help them. We work together to prevent and manage their health issues and to help them live healthier lives.
The dream of improved access to essential health-care services in Northern Ontario is becoming a reality. Our roots are strong, but there are still communities who need doctors and other health-care professionals. Join me in investing in NOSM and improving the health of our region.
Here's a short video about what I do in my practice every day.
Thank you, merci, miigwetch,
Dr. Kayla Berst
Family physician and NOSM alumna
Hear how donors from Sault Ste. Marie have supported Dr. Brandon Entwistle…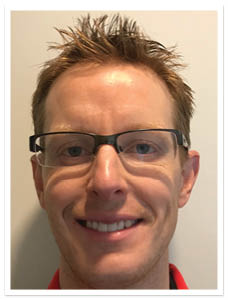 My name is Brandon Entwistle, I am a proud graduate of the Northern Ontario School of Medicine (NOSM) and an honoured recipient of the Bring a Doctor Home Bursary. I want to thank the Sault Ste. Marie community for your support of this bursary—it provided the financial support I needed, when I needed it most.
Born and raised in Sault Ste. Marie, it's always been very important for me to be educated and to practice in Northern Ontario. A dream that, thanks to you, became a reality. Because of your support I was not stressed about the cost of a medical education, and I was able to concentrate on becoming one of the best doctors in order to return to, and serve my community.
It is no secret that the Sault Ste. Marie area has a doctor shortage. It is also no secret that we have seen a big improvement since the creation of the Northern Ontario School of Medicine. Having your financial support for medical students from Sault Ste. Marie through the Bring a Doctor Home Bursary and the Sault Ste. Marie Community Bursary makes it easier for us to come home to our city and provide quality health care to you.
I am reminded everyday of the struggles that still exist within the health-care system. There is still a lot of work to be done to ensure that everyone has access to those services right here in Northern Ontario.
Just like my dream to become doctor, I dream of the day when everyone in Sault Ste. Marie has a family doctor and can receive specialty care at home instead of traveling to larger centres elsewhere.
As the end of the year approaches, I am asking you to invest in NOSM and the continued health of Sault Ste. Marie. Please support the medical students of Sault Ste. Marie by donating to the bursary program. The success of NOSM and its mission to improve access to health care in Northern Ontario depends on you.
I am forever grateful and humbled by your support,
Dr. Brandon Entwistle
Radiologist and NOSM alumnus
Learn more about our areas of support and how to invest in leading health-care research and education in Northern Ontario.
There are many aspects of NOSM where your support can help us provide the tools, equipment and funding needed by learners to obtain a world-class education.
Giving Quick Links