Welcome to the NOSM Alumni Family!
Whether you are NOSM Alumni from our undergraduate medical education program, postgraduate programs, the Northern Ontario Dietetic Internship Program or Physician Assistant Program, your relationship with us continues long after you've graduated.  
Stay connected for upcoming events, share your NOSM memories and learn where you classmates are now!  Update your contact information here.
Want to give back to NOSM?  Donate today to make a difference in Northern Ontario!
Meet the Advancement Team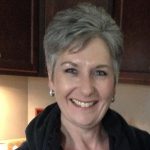 Gail Brescia
Gail is the Advancement Manager for the Northern Ontario School of Medicine (NOSM).  The Advancement unit has the responsibility for Fundraising, Alumni and Community Relations.  Gail obtained her Canadian Fundraising Executive certification (CFRE) in December 2013.  Gail is one of only three fundraising professionals in Thunder Bay with this professional designation.  This year she celebrates her 11th anniversary with NOSM.  Gail is an alumni of Lakehead University. A very active community member she is a Past President of the Lakehead Rotary Club in Thunder Bay and currently serving on the District Grants Committee, a Paul Harris Fellow, Past President of Leadership Thunder Bay, Chair of the Legacy Giving Thunder Bay Partnership, Chair of the Breast Cancer Support Group, and a member of the Dragons of Hope Dragon Boat team.  This summer Gail will be participating in the International Dragon Boat Festival in Florence Italy.  Gail offers her experience and knowledge of event planning and fundraising to many community organizations including ALS and the Regional Food Distribution Centre.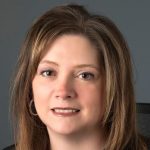 Katie Biasiol
Katie is the Advancement Coordinator for the Northern Ontario School of Medicine (NOSM). Working closely with the Manager of Advancement and Advancement Officer to coordinate and facilitate the growth of financial support, the development and implementation of cultivation and stewardship activities for NOSM.   This will be Katie's 10th year at NOSM and 9th in the Advancement Office.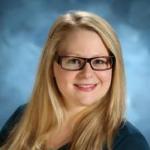 Julie Houle
Julie joined the Advancement team at NOSM in February 2018 as the Advancement Officer. Prior to joining the School of Medicine team, Julie occupied several roles in the Development Office at Laurentian University.  Her primary responsibilities as Advancement Officer include alumni relations, annual giving and major gifts. Julie holds a bachelor's degree in English Literature and littérature française from Laurentian University and is a proud Franco-Ontarien.  Julie is passionate about music and Northern Ontario and is the Secretary of the Northern Lights Festival Boreal Board.
Contact Information:
Gail Brescia
Manager, Advancement
Tel: 807-766-7433
Fax: 807-766-7370
Email: gbrescia@nosm.ca
Katie Biasiol
Advancement Coordinator
Tel: 807-766-7424
Fax: 807-766-7370
Email: kbiasiol@nosm.ca
Julie Houle
Advancement Officer
Tel: 705-662-7154
Email: jhoule@nosm.ca