Welcome to the NOSM Alumni Family!
Whether you are NOSM Alumni from our undergraduate medical education program, postgraduate programs, the Northern Ontario Dietetic Internship Program or Physician Assistant Program, your relationship with us continues long after you've graduated.  
Stay connected for upcoming events, share your NOSM memories and learn where you classmates are now!  Update your contact information here.
Want to give back to NOSM?  Donate today to make a difference in Northern Ontario!
Meet the Advancement Team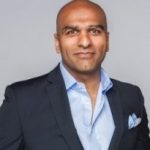 Rahim Dharamsi
Rahim joined the Advancement team at NOSM in October 2019 as the Manager of Advancement. He held several roles in both College and University Advancement offices, most recently at Ryerson University, where he served as the Director of Development for the Athletics Department. Rahim is a graduate from the University of Windsor with a degree in Psychology and went on to complete a Postgraduate Certificate in Fundraising and Volunteer Management at Humber Institute of Technology & Advanced Learning: School of Media Studies.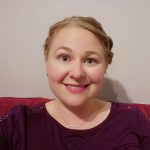 Julie Houle
Julie joined the Advancement team at NOSM in February 2018 as the Advancement Officer. Prior to joining the School of Medicine team, Julie occupied several roles in the Development Office at Laurentian University.  Her primary responsibilities as Advancement Officer include alumni relations, annual giving, planned and major gifts. Julie holds a bachelor's degree in English Literature and littérature française from Laurentian University and is a proud Franco-Ontarien.  Julie is passionate about music and Northern Ontario and is the Secretary of the Northern Lights Festival Boreal Board.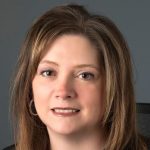 Katie Biasiol
Katie is the Advancement Coordinator for the Northern Ontario School of Medicine (NOSM). Working closely with the Manager of Advancement and Advancement Officer to coordinate and facilitate the growth of financial support, the development and implementation of cultivation and stewardship activities.
Lianne Baron
Lianne recently joined the Advancement team as the Alumni and External Relations Officer.
Contact Information:
Rahim Dharamsi
Manager, Advancement
Tel: 705-562-7774
Email: rdharamsi@nosm.ca
Julie Houle
Advancement Officer
Tel: 705-662-7154
Email: jhoule@nosm.ca
Katie Biasiol
Advancement Coordinator
Tel: 807-766-7424
Fax: 807-766-7370
Email: kbiasiol@nosm.ca
Lianne Baron
Alumni and External Relations Officer
Tel: 807-766-7433
Email: lbaron@nosm.ca