Meet the Advancement Team!
Advancement Office
NOSM's Advancement Office supports the strategic direction of the School. Specifically, this means: developing and fostering internal and external partnerships, instilling philanthropic values, and increasing the financial resources available to the School for research and special projects. These goals are achieved through coordinated efforts in communications, partnership development, community engagement, research, service to NOSM alumni, strengthened relationships with NOSM's host universities and continued fundraising.
The Advancement Team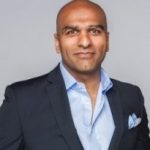 Rahim Dharamsi
Chief Advancement Officer
Tel: 705-562-7774
Email: rdharamsi@nosm.ca
Rahim joined NOSM in October 2019 Prior to joining the team, he held several roles in both College and University Advancement offices, most recently at Ryerson University, where he served as the Director of Development for the Athletics Department. Rahim is a graduate from the University of Windsor and went on to complete a Postgraduate Certificate in Fundraising and Volunteer Management at Humber Institute of Technology & Advanced Learning.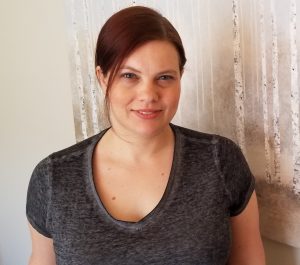 Jennifer McGillivray
Advancement Officer
Tel: 705-662-7154
Email: jemcgillivray@nosm.ca

Jennifer joined the advancement team at NOSM as an interim advancement officer in 2020. A lifelong Northerner Jennifer has previously held executive positions with the Festival of the Sound, Sudbury Symphony Orchestra and Sudbury Five Basketball Team. She is a graduate of York University's Department of Theatre and holds a certificate in Fundraising Management from Ryerson University's Chang School of Business.
Jenna Kirker (On Leave)
Advancement Coordinator
Tel: 807-766-7424
Email: jkirker@nosm.ca
Jenna joined the Advancement team as the Advancement Coordinator in November 2020. Prior to joining the team, she held various positions within the External Relation department at Lakehead University, most notably that of the 2019/2020 TD Meloche Monnex Fellow in Advancement. Jenna will be familiar to a large contingent of our alumni as a three-time Alumna of Lakehead University where she received her HBA, BEd and MA.