Membership
NOSM's Board of Directors is comprised of 19 members who reflect the geographic and demographic diversity of Northeastern and Northwestern Ontario, including Indigenous, Francophone, and rural and remote communities. It is responsible for the corporate and fiscal governance of the School. Membership of the Board of Directors is drawn widely to achieve the balance of skills and expertise required to enable the Board to fulfill its governance responsibilities.
Dr. Pierre Zundel, Chair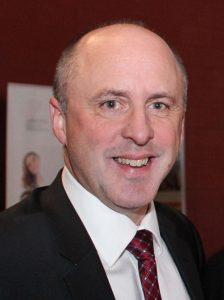 Interim President, Laurentian University, Sudbury
Term 2018 (January) – 2020 (September)
After 16 years of experience as Professor and Department Head at the Université de Moncton and at the University of New Brunswick (UNB), Dr. Zundel has accumulated 12 years of senior academic administrative experience as Dean of Renaissance College at UNB from 2004 to 2009 and as President and Vice-Chancellor of the University of Sudbury since 2009. Under his leadership, the University of Sudbury created satellite programs on the James Bay coast and on Manitoulin Island, efforts which were highlighted by the Canadian Chamber of Commerce as a model for distributed education in Indigenous communities. Enrolment increased despite provincial declines in the Arts and in Journalism and the budget was balanced for five consecutive years. His appointment as President of the University of Sudbury was renewed in 2014.
Dr. Zundel was recognized as a 2001 UNB University Teaching Scholar. He received the 2002 Atlantic Association of Universities Instructional Leadership Award and the prestigious 3M National Teaching Fellowship in 2003. Renaissance College was awarded under his leadership in 2006 the Alan K. Blizzard Award for Collaborative Teaching from the Society for Teaching and Learning in Higher Education.
He chairs the 21-member Association of Catholic Colleges and Universities of Canada. From 2010 to 2014, he chaired the seven-member Consortium of Francophone Universities of Ontario and was recognized in 2014 as the Franco-Ontarian Personality of the Year in Sudbury. Dr. Zundel serves on the Executive Committee of the Greater Sudbury Development Corporation and chairs its Community Economic Development Committee. He also chairs Shared Space Sudbury, served on the board of Eat Local Sudbury, and was previously advisor to the New Brunswick Business Council.
He completed a B.Sc. and a M.Sc. at the University of Toronto, and a Ph.D. in Forest Harvesting and Economics at Université Laval and served as Managing Editor of the International Journal of Forest Engineering from 2000 to 2005. He conducted research on forest land access policy and biomass energy, research missions and international field studies courses in over 14 countries. He authored or co-authored over 40 publications and delivered over 40 presentations on teaching and learning in higher education and on forestry, and delivered many faculty development workshops and seminars.
Dr. Moira McPherson, Vice Chair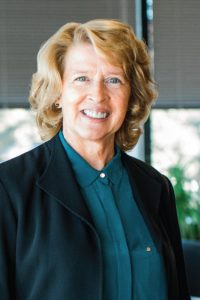 President, Lakehead University, Thunder Bay
Term 2018 (January) – 2020 (September)
Dr. Moira McPherson became Lakehead University's Interim President & Vice-Chancellor in January 2018.
Dr. McPherson began her career at Lakehead University in 1987 as an Assistant Professor in the Department of Physical Education and Athletics. She holds a PhD specializing in Applied Biomechanics and is regularly sought out for her scholarly and professional expertise in applied kinematic and biomechanical skill analyses by both national and international organizations.
Following seven successful years as the Director of the School of Kinesiology, Dr. McPherson became the University's Associate Vice-President (Academic) and then took on the role of Deputy Provost in 2011. Dr. McPherson led the development and implementation of the Academic Plan, the University's transition to the Institutional Quality Assurance process, efforts to increase student mobility and college transfer pathways, and most recently the development of the University's Strategic Mandate Agreement proposal.
Dr. Roger Strasser, Dean-CEO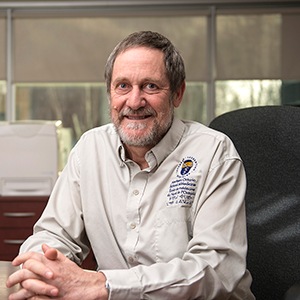 Professor of Rural Health, Dean and CEO, NOSM
Dr. Roger Strasser is a leader in the global reform of health professional education. Recognizing the importance of context and community in medical education and research, Dr. Strasser has gained an international reputation for developing and refining novel strategies to train health professionals in and for rural communities. As a result of his formative work in his field, Dr. Strasser has become one of the world's foremost authorities in rural and socially accountable medical education, as well as a sought-after speaker and advisor.
In September 2002, Dr. Strasser was selected to lead the creation of the first medical school in Canada in over 35 years; the Northern Ontario School of Medicine (NOSM). NOSM is the first Canadian medical school established with an explicit social accountability mandate to improve the health of the people and communities of the region it serves. Thanks to its unique model of distributed and community-engaged medical learning, NOSM is supporting recruitment, retention, and socio-economic development in historically underserved communities across the geographically vast region of Northern Ontario. In ten short years, NOSM has grown from a little known school in rural Canada to a leader that other medical schools across the world look to emulate- a testament to both Dr. Strasser's leadership and the strength of the team that has assembled.
In addition to his role as Dean and CEO at NOSM, Dr. Strasser is one of the few Professors of Rural Health in the world. He is leading a growing body of research relating to a socially accountable health professional education, recruitment and retention of health professionals, and rural health service delivery models.
Prior to moving to Northern Ontario in 2002 with his wife of over 30 years, Dr. Sarah Strasser, and their five children, Dr. Roger Strasser was the Head of the Monash University School of Rural Health in Australia and had an international role with the World Organization of Family Doctors (WONCA) as Chair of the Working Party on Rural Practice from 1992-2004.
Dr. Alexandre Anawati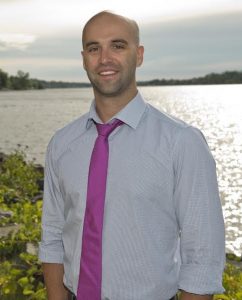 Assistant Professor NOSM, Emergency Physician at Health Sciences North & West Nipissing General Hospital
Term 2018-2021 (September)
Dr. Alex Anawati is used to a chaotic lifestyle, working late nights as a full-time ER physician at both Health Sciences North in Sudbury and West Nipissing General Hospital in Sturgeon Falls.  A charter class graduate from NOSM, Dr. A. Anawati pursued a rural family medicine residency through UBC where he spent four months in Canada's Arctic and received the Award of Excellence as a Board of Director member for the Professional Association of Residents of BC. While in BC, he also sat on numerous provincial & national organizations advocating for social accountability in medical education. He then returned to NOSM for a fellowship in Emergency Medicine.
Otherwise, Dr. A. Anawati is in Sturgeon Falls. He identifies as a francophone and enjoys an active outdoor lifestyle that revolves around mountain biking, snowboarding, hiking, canoeing, fishing, and traveling to name a few.  He aspires to continue in the long term with NOSM as he builds his career as an ER physician and in medical education.
Dr. Michel Bédard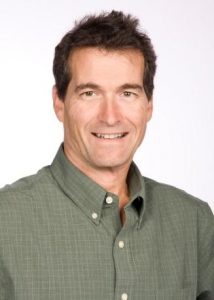 PhD, Dean, Faculty of Health and Behavioural Sciences, Lakehead University, Thunder Bay
Term 2016 – 2019
Michel Bédard is a trained academic (Ph.D. – University of Waterloo, 2000) whose career includes research, teaching, and administration.  Michel was appointed Dean of the Faculty of Health and Behavioural Sciences in May 2016.  He has been a faculty member of Lakehead University since 2001 and of NOSM since its inception in 2005.  He is also the Director of the Centre for Research on Safe Driving at Lakehead University and the Scientific Director of the Centre for Applied Health Research at St. Joseph's Care Group.
Michel is particularly known for his research on older drivers.  Support for his research came from the Canada Research Chair (Tier II) in Aging and Health he held from 2003 to 2013, from a Premier's Research Excellence Award he received from the Province of Ontario, and from various other funding sources he and his colleagues received (over $12 million so far).
Mme Danielle Bélanger-Corbin
Tribunal Member – Ontario Review Board
Term 2018-2021
Danielle Bélanger-Corbin is a decorated Canadian Forces Army Logistics Officer who retired in 2000 after a rewarding career where she played key leadership roles in the evolving business of logistics and supply within the department of National Defence in support of its military operations at home and abroad.
In June 2017, Danielle Bélanger-Corbin was appointed to the Ontario Review Board, which is an independent tribunal that makes or reviews dispositions concerning any accused in respect of whom a verdict of not criminally responsible by reason of mental disorder or unfit to stand trial is rendered.
Since September 2015, Danielle has been a member of the Northern Ontario School of Medicine's Board of Directors, where she serves on the Governance committee and chairs the Nominations and Community Relations sub-committee. Previously, she served six years (two terms) with the North East Local Health Integration Network (NELHIN) Board of Directors where she held the role of Chair of the Board as well as the positions of Vice Chair and Chair of the NE LHIN's Audit and Governance Committees.
In addition to the governance work she does, she handles financial and managerial accounting for a Medical Professional Corporation in Temiskaming Shores, as well as owns and operates a farm and private equestrian training facility.
Danielle is a fluently bilingual Francophone who is passionate about the North and making a difference in the lives of Northerners through community activism and philanthropy. She has helped found and serves on various boards of not-for-profit organizations in her community, such as the North on Tap/Le Nord en Fût Craft Beer Festival, FrancoCiné, the Festival des Folies Franco-Fun and the South Temiskaming Active Travel Organization.
Danielle has a long history of volunteerism, whether it be working with youth in the classroom, on soccer fields, in hockey arenas, on ski trails, helping those on low incomes complete their income tax forms or serving as a Crisis Responder Team Lead with Temiskaming & District Victim Services.  Danielle is happiest when travelling the world, with her family.
Mr. Gary Boissoneau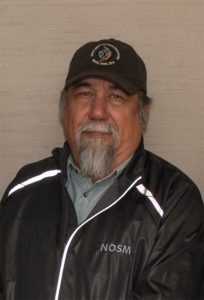 Self Employed, Garden River, Ontario
Term 2017-2020
Gary Boissoneau is a highly motivated and skilled office administrator knowledgeable in federal government Indian policy and First Nation governance.
Gary has worked as a Utilities Assistant Researcher and a Land Code Coordinator with the Garden River First Nation, where he planned and developed strategies to inform and create momentum on the importance of Indian land management policy and determine power and authority of current jurisdiction of land management as per the First Nation Land Management Act.
Earlier in his career, he was a financial officer with the Department of Indian and Northern Affairs, where he implemented and maintained program management strategy to enhance working relationships with Regional offices, and First Nations communities in financial management.
Gary holds a Bachelor of Economics from Laurentian University with a major in Economics and a minor in Business and Computer Sciences and is currently completing his Master's thesis in Community Economic Development (Cape Breton University).  He also has certificates in Mediation (University of Western Ontario) and Adjudication (York University – Osgoode Hall) and Canadian Human Rights (York University – Osgoode Hall)
Ms Lucy Bonanno, MA, MBA, CAE, CHE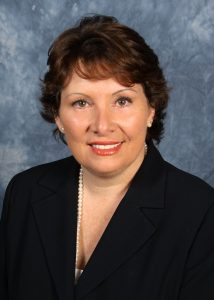 Chief Executive Officer, Geraldton District Hospital
Term 2016-2019
Lucy Bonanno is the Chief Executive Officer of the Geraldton District Hospital located in the North West LHIN. She is an accomplished healthcare executive with a 20+ year track record for improving patient care, service excellence, program development and outreach for hospitals, non-profits, and community healthcare organizations at local, provincial, and national levels.
She sits on the Board of Directors for the Northern Ontario School of Medicine (NOSM), Lymphoma Canada, the Northern Policy Institute (NPI) and the Ontario Hospital Association, Small, Rural and Northern Leadership Council. She served four years as Chair of the West GTA Regional Stroke Steering Committee and sat on the President's Community Advisory Council with Mackenzie Health (formerly York Central Hospital in Richmond Hill, Ontario) for four years.
Lucy currently writes a regular quarterly column for 'Airwaves', a magazine specific to the Respiratory Therapy Society of Ontario (RTSO) and is a peer reviewer for the 'Healthcare Management Forum Journal' of the Canadian College of Health Leaders.
Mr Ken Boshcoff, BA HBA MES MCIP AIIC, CIP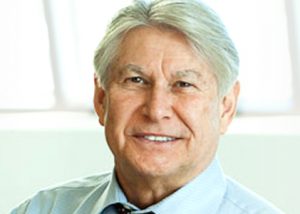 Adjudicator Workplace Safety and Insurance Appeals Tribunal and Tournament Director PGA Tour: Staal Foundation Open, Thunder Bay
Term 2017-2020
Ken has been active in the Northern Ontario community and political areas since his earliest days as a student activist at Lakehead University.
He continued his commitment upon receipt of a Masters in Environmental Studies that took him on a career path through the Provincial and Federal public services. He was elected as a Municipal Councillor, Mayor, and Member of Parliament as well as serving as President of three major municipal organizations (AMO ORGRA and NOMA). He served in these offices for over 35 years.
Ken is well-known for his volunteer work with environmental, disability, sports, crime prevention, anti-racism, literacy, arts and culture, charities, and Indigenous inclusivity.
As a successful business manager, Ken operated his own insurance company as well as serving as a Vice President of Aon Reed Stenhouse.
He was directly involved in the advocacy for a new regional hospital as well as adamantly insisting on a fully equal dual-campus NOSM.
Ken remains active in the Martial Arts and founded the world's first Martial Arts Council which continues to flourish. His writings on community success were widely published in a series "How to be a Hometown Champ".
Ken has no plans to retire.
Mme Angèle Brunelle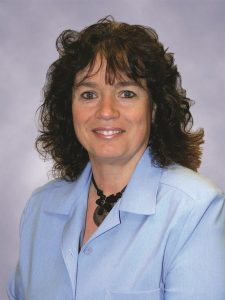 Executive Director, L'Accueil francophone de Thunder Bay, Non-profit service agency, Thunder Bay
Term 2016-2019
Angèle Brunelle has acquired a high level of expertise in governance through active involvement in several sectors, namely health, education, early years and community development. She is currently a member of the French Language Health Services Advisory Council, the Provincial Advisory Committee on Francophone Affairs, and OHA's French Language Services Leadership Council. She served on the Board of Governors of the Thunder Bay Regional Health Services Centre for 10 years, the Board of Directors of Communities Together for Children for 10 years, and as Chair of the Conseil scolaire de district catholique des Aurores boréales (Regional French Catholic school board) during 20 years.
Mme Brunelle is deeply engaged in improving access to quality French language services for the Francophone population in the Northwest. Known for her perseverance, positive approach and genuine respect for every individual, she strives to get people to work together to reach a win-win solution for all. She is a firm believer in the power of team work to achieve success.
Mme Brunelle is the Executive Director of L'Accueil francophone de Thunder Bay, a non-profit agency that provides interpretation, support and referral services to the French-speaking population, as well as interpretation services to health care professionals, in the City of Thunder Bay and the Northwest region.
Mme Brunelle's relentless efforts and dedication have been recognized over the years. In 2007, she was honoured as the "Personnalité francophone du Nord-Ouest de l'Ontario" by the Association des francophones du Nord-Ouest de l'Ontario. She received the "Prix d'excellence en éducation catholique" (Excellence in Catholic Education Award) from the Association franco-ontarienne des conseils scolaires catholiques in 2010. She became a member of the Compagnie des Cent-Associés in 2016. She has also been appointed to the Order of Ontario in 2017 as an advocate for Northwestern Ontario's Francophone community who has dedicated her life to promoting Francophone rights in the health and education sectors.
Mr Pierre Dumais

Lawyer, Hearst
Term 2017-2020
Pierre Dumais graduated from University of Ottawa Law School in 1989 and was called to the Bar in 1991. He has practiced law in a number of small communities along the Highway 11 corridor.
He was residing in the Town of Hearst for the last 8 years and is now a resident of the Town of Kapuskasing.  He is a member of the Legal Aid panels for Nishnawbe-Aski Legal Services Corporation and for Legal Aid Ontario for the Districts of Cochrane and Algoma. He was a Commission Counsel for the Cornwall Public Inquiry from 2005 to 2009. He has conducted prosecutions for the Ministry of Natural Resources, the Ministry of Transportation and the Ministry of the Attorney General on an ad hoc basis. He taught the Law of Business Administration at l'Universite de Hearst for the past 20 years. He was the co-chair of the Justice on Target Committee for Cochrane; he is the co-chair for the Criminal Justice Modernization Committee and he is an active volunteer for le Centre Regional de Loisirs.
Ms Lori Flinders, MSW/RSW, CFNHM (Aazhekwe Wiidimok)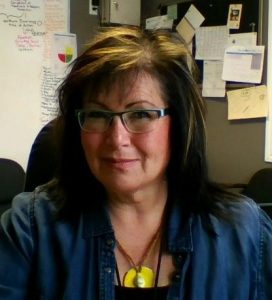 Director Behavioral Health Services, FF Tribal Area Health Services, Fort Frances
Term 2016-2019
Lori R Flinders is Anishinaabikwe from Couchiching First Nation located in southern Treaty #3. First and foremost, Lori is dedicated to her family. She is a kokum (grandmother) of three, mother of two, auntie, partner, daughter, and sister who values the relationships she has and the roles she carries within her family system.
Lori has worked with Fort Frances Tribal Area Health Service for the past four years as the Director of Behavioural Health Services and received her certification as a First Nations Health Manager with FNHMA in 2015.  Lori has been instrumental in helping the Corporation bring to life their Sacred Bundle that includes the Agency staff, drum, and pipes along staff working bundles.  In this regard, Lori has been a leader in inductive learning and transformational leadership for the empowerment of Anishinaabe traditional practices in health and wellness.
Lori has a Masters of Social Work from Wilfrid Laurier, Honours degree from Carleton University and both a Small Business Managers and Early Childhood Education Diploma from Confederation College. She has also been a life-long learner in Anishinaabe Traditional methodologies of healing and wellness.
Lori's publications include two short autobiographical chapters in First Lady Nation volume I and IV, a leading practice with Accreditation Canada and several collaborative papers within the Aboriginal Child Welfare sector.  Lori has presented her paper on Anishinaabe best practices with Accreditation Canada on both provincially and at the Nation levels.
In July of 2016 Lori 'picked up' a medicine bundle; meaning she made a four-year commitment to study at Matootoo Lake with Traditional Medicine Healers/Elders to learn about natural medicines used since time immemorial in the healing ceremonies of the Anishinaabe.
Mr. Mark Hurst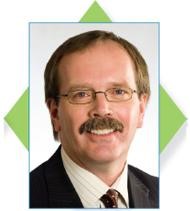 Past President and CEO North Bay RHC, North Bay
Term 2018-2021
Mark began his post-secondary education at Glendon College, York University earning a Bachelor of Arts degree with a major in History and a minor in French.  Following his initial foray into the hospital environment, working as a Human Resources recruitment officer for St. Joseph's Hospital in Toronto, Mark decided to continue his education in this field at the University of Toronto, receiving a Post Graduate Diploma in Hospital Administration.
After continuing his exposure to health care management as Director of Human Resources at The Homewood Sanitarium in Guelph, Mark moved to North Bay in 1982 to accept a position as Assistant Executive Director at the North Bay Civic Hospital.  In 1990 Mark was promoted to the position of President & CEO of North Bay Civic.  In this role, Mark played a significant leadership role in the merger of North Bay Civic Hospital and St. Joseph's General Hospital in 1995, and became President & CEO of the newly consolidated North Bay General Hospital at that time.
Plans for a new hospital facility had long been in the works for North Bay, and Mark was a key proponent in the eventual fulfillment of that dream with the opening of the North Bay Regional Health Centre on January 30, 2011. Shortly thereafter on April 1, a second voluntary corporate merger was finalized with the Northeast Mental Health Centre, the former North Bay Psychiatric Hospital.  This was a milestone achievement resulting in a fully amalgamated and integrated multidisciplinary health facility serving a large catchment area in northeastern Ontario.
From the inception of NOSM, Mark developed a strong working relationship with the medical school, as North Bay became a very popular placement location for NOSM learners.  Until his retirement in 2012, Mark was directly and actively involved in the onsite program.
Mark became involved initially with the Board of Directors at NOSM in 2015 when he joined the Governance Committee as a Non-Director member.  After enjoying his experiences in and around NOSM, he submitted his application for the 2016 year, welcoming the opportunity to participate at the governance level in helping to ensure continued positive outcomes.
Mrs Nancy Jacko, R.N., B.A., B.Sc.N.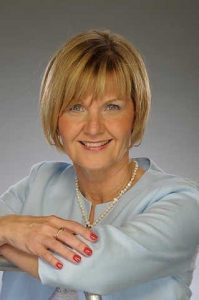 Retired
Term 2016-2019
Nancy Jacko retired from the North Bay Regional Health Centre in December 2014 where she was Vice President and Chief Nursing Executive.  On retirement, she managed a project with the North East LHIN implementing Quality Based Procedures across the region and also has done private consulting. Nancy has had a progressively varied career in health care spanning 43 years including two hospital corporate amalgamations and the planning and moving to a new hospital in 2011. She has led several initiatives to achieve operational and systemic efficiencies and processes for truly patient centered care.
Nancy is a graduate of St. Joseph School of Nursing (Hamilton) and the University of Windsor. She worked in Critical Care and Public Health at the beginning of her career in the Hamilton and the Toronto areas. Since 1980, Nancy has been employed in the hospital system in North Bay where she held various management roles.  Since 1997 until her retirement, Nancy had been a member of the senior administration team with responsibility for numerous clinical programs and participated in corporate planning and goal setting. She led the inaugural strategic planning process for the newly amalgamated North Bay Regional Health Centre and developed the first corporate score card for the organization.
Nancy has served on many hospital, local, LHIN and provincial Boards and committees such as a Family Health Team, the Ontario Hospital Association, and the Canadian Military.  She has presented at various district, regional, provincial, and international conferences on various topics related to health care.
In 2011, Nancy was honoured to receive the Influential Women of Northern Ontario Award for the Public Sector in recognition of her leadership in health care.
Nancy is an active member of the community involved in various volunteer activities. Currently, she is the Chair of the Board of the North Bay Parry Sound District Public Health Unit. She has been a member of the Northern Ontario School of Medicine Board since 2016 and also sits on the Governance Committee.
Nancy resides in North Bay with her husband Bill.  She is a strong advocate for healthy lifestyles and fitness.
Dr. William 'Bill' McCready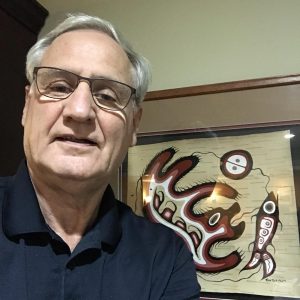 Clinical Nephrologist and Professor of Medicine Northern Ontario School of Medicine
Term 2016-2019
Bill has a passion for medical education and research, which began after he arrived in Thunder Bay in 1982, for what was initially to be a three-year stay! The opportunity to teach and mentor young physicians, while providing medical care to an interesting and challenging patient population was the reason he stayed. Bill sees the opportunity to sit on the NOSM board as a way to continue his interests even as his career slows down.
Dr. McCready is a clinical nephrologist who has provided specialized kidney care to the patients of North Western Ontario for more than 33 years. He is especially proud to have helped to establish the multi-discipline renal team at what is now the Thunder Bay Regional Academic Health Sciences Centre and to have advocated for and overseen the start of satellite dialysis units in Sioux Lookout and Fort Frances. He has taught medical students and residents since the first year he arrived and went on to have administrative roles in the Northwestern Ontario Medical Program, including serving as its last chair before the arrival of NOSM. At NOSM he became the Associate Dean of Faculty Affairs and was Senior Associate Dean for the Lakehead University campus. The experience he gained at NOSM lead to his serving as interim President and CEO of the Thunder Bay Regional Health Sciences Centre for nine months. Bill has also served on the board of the College of Physicians and Surgeons of Ontario and continues to sit on their Discipline, Fitness to Practice and Quality Assurance committees.
His research interests have gone from the field of Urea Kinetics to his current interest; that of the burden of infectious disease in Indigenous people in Northern Ontario. He and colleagues are currently working on a proposal to develop a new vaccine against H. Influenzae.
Bill loves to play golf (badly) and to ride his motorcycle (carefully).   He is on the Board Executive Committee and the Dean-CEO Search Committee.
George Payne, B.Sc., M.Sc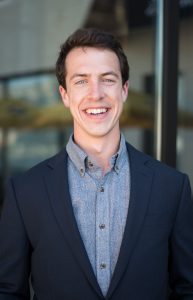 Medical Student, Northern Ontario School of Medicine
Term 2018-2019 (Term commences September 2018)
George Payne is an undergraduate medical student at the Northern Ontario School of Medicine – Lakehead Campus. Prior to studying medicine, George studied at the University of Guelph where he completed a B.Sc. in Biological Sciences and an M.Sc. in Human Health and Nutrition. During this time, he rowed competitively for the Guelph Gryphons, which allowed him the opportunity to sit on the Board of Directors of the Guelph Rowing Club. After his formal academic studies in Guelph, George took a foray into commerce. He wrote his CFA Level 1 Exam and co-founded a business in Waterloo which was part of the Wilfrid Laurier Launchpad Program. He is tremendously proud of his entrepreneurial streak which broadened his perspectives and skills.
George sits on the NOSM Student Council as the 2021 Lakehead class representative. He voices the concerns of students on several NOSM committees and engages with faculty and administration to foster the success of NOSM learners. Academically, George has varied interests. He is currently co-authoring a paper on dengue fever in Tanzania, and also collaborates with the St. Joseph's Care Group to improve access and education surrounding eMental Health Initiatives.
George is interested in the empowerment of individuals to foster community health. He believes that this approach requires broad thinking, respect for varied perspectives, and an entrepreneurial attitude from all stakeholders. George hopes that NOSM can be a catalyst for Northern Ontario – empowering its community members through health, education and economic opportunity.
Since moving to Thunder Bay, George has taken up Nordic skiing and maintains his futile efforts to keep up with the Lakehead Varsity Nordic team. He also enjoys a good bowl of soup, visiting the 6th floor of ATAC for an orange courtesy of NOSM administration, and belting out 3am by Matchbox Twenty with the rest of the Class of 2021.
Mr. Bruce Sutton, CHE, FCPA, FCMA, MHS, Treasurer NOSM Corporation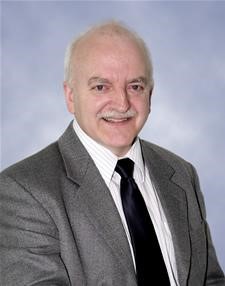 Retired Health Care Executive
Term 2018-2021
Bruce Sutton retired in 2013 from a healthcare career of almost 30 years. He spends his time in retirement volunteering for a number of organizations. In addition to the NOSM Board, he is on the board of the Northwest Community Health Centres. He volunteers every Friday at Habitat for Humanity, serves meals at a local soup kitchen, and is active in the Knights of Columbus. Most importantly, he is "Grandad" to Luke, Anna, and Penny.
Bruce's most recent position was part-time Executive Director of the Northwest Health Alliance, which is a shared service corporation owned by the hospitals in Northwest Ontario. His last full-time position was Executive Vice President for Thunder Bay Regional Health Sciences Centre (TBRHSC). Prior to that, he held the shared VP and CIO role for TBRHSC, St. Joseph's Care Group, and was the CEO of the Nipigon District Memorial Hospital.
In terms of education, Bruce obtained his undergraduate degree from Lakehead University and he holds the designations Certified Health Executive, Certified Management Accountant, and Chartered Professional Accountant. In recognition of his career and contributions to society, Bruce was honoured in 2007 by being named a Fellow of the Society of Management Accountant of Canada. A lifelong learner, Bruce earned his Masters of Health Studies from Athabasca University in 2010 at the age of 53.
Bruce was elected to the Board of NOSM in September 2015 and has served as Treasurer since that time. He was a non-director on the school's Finance, Audit and Risk Management Committee for a year prior.
Mrs. Joy Warkentin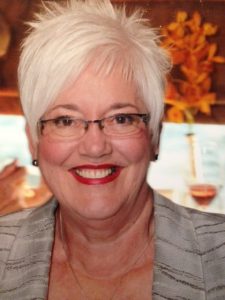 Retired/ Self Employed Consultant
Term 2016-2019
Joy Warkentin is passionate about Leadership and Service. She was educated first as a nurse and then as an educator, holding a degree in Sociology and a MEd in Curriculum Development.
She taught Nursing, became Chair of Health Sciences and then Associate Dean Academic at Confederation College. She then relocated to London, Ontario where she was the Senior Vice President at Fanshawe College from 2000 to 2009. While at Fanshawe, she led the improvement in Graduation Rates, started the first Research Department, led the development of the first Applied Degrees, established Student Success Advisors in every School, and developed the College's first Academic Plan. For 6 years she co-led a residential Leadership Development Program on behalf of the Association of Canadian Community Colleges.
She was awarded an Honorary Degree from Fanshawe in 2008 for her contributions to Applied Learning. She was the 2009 recipient of the Minister's lifetime Achievement Award from the Minister of Training, Colleges, and Universities and was awarded the YMCA of London, Women of Excellence Award.  The Fanshawe College Board of Governors named her the College's first Vice President Emeritus in recognition of her 40 years of service to Ontario's Colleges and Students.
Gina Kennedy, Secretary
Secretary to the Board, Academic Council and Joint Senate Committee for NOSM
Non-voting
Living vicariously through herself in this adventure of life, Gina is a mother of two amazing young adults who keep her on her toes.  She loves her family, friends, dogs, toastmasters, 3-day weekends, maple anything, meditation, warm summer breezes and laughing uncontrollably.
For the past 13 years she has worked at the Northern Ontario School of Medicine as the Secretary to the Board of Directors, Academic Council and Joint Senate Committee.  In her spare time; you can find her at Toastmasters, watching movies or in her community volunteering with BIASD, United Way, the Soup Kitchen and Salvation Army.   Being a survivor and a single mom life has taught her in order to succeed, you must be willing to do what it takes and life is too short for bad anything-including shoes!
In 2012 she was awarded the Innovation Award by her peers at NOSM.   As an active Toastmaster since 2009, she has acquired her Distinguish Toastmaster in 2016, awarded Toastmaster of the Year in 2014 and 2015.  She has served in various roles as Area and Division Governor, Learning Master and Ambassador for Toastmasters International 2013 to present.   She is passionate about sharing her knowledge with the Young Leaders on Board Program with the United Way since 2013.  She was awarded the Volunteer Service Award in 2018.
Over joyed with her recent appointment to Brain Injury Association Board she hopes to put her skills and expertise to good use.
Community Members on Committees
Ms. Susan Soldan, FCPA, FCA – Community Member – Governance Committee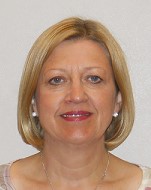 Regional Services Manager
Ministry of Transportation, Northwestern Region
Susan has been the Regional Services Manager in the Ministry of Transportation's Northwestern Region since 2007, with responsibility for oversight of financial and administrative matters as part of the regional senior management team.
Her past roles have included Manager of Internal Audit (Ministry of Natural Resources), Manager of Budgets & Planning (City of Thunder Bay), Superintendent of Business & Corporate Services (Thunder Bay Catholic District School Board), Vice President Administration & Finance (Lakehead University) and Finance Officer (Ministry of Education).
Susan holds an Honour Bachelor of Commerce degree from Lakehead University, as well as Certified Internal Auditor (CIA) and Chartered Professional Accountant (FCPA, FCA) designations. In 2013, she was proud to be elected as a Fellow of the former Institute of Chartered Accountants of Ontario (now CPA Ontario), in recognition of her long and varied history of service to her profession and her community. She currently serves as President (and 2nd soprano) of Lakehead Choral Group and Secretary of her local CPA Ontario chapter, and is Treasurer on the boards of United Way of Thunder Bay, Staal Foundation Open (Thunder Bay Golf Classic) and Holy Cross Ukrainian Catholic Church.
Since March 2018, Susan has been a community member of the Governance Committee and is enjoying the opportunity to learn more about the school while working with a great group of committed people.
Brent Maranzan MPH, CPA, CA, PMP – Community Member – Finance, Audit and Risk Management Committee and Investment Committee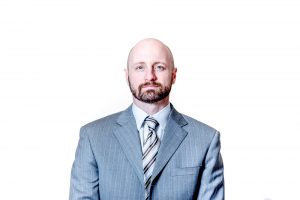 Decision Support Lead
Northwest Health Alliance
Brent Maranzan is a Management Professional with 16 years of progressive experience in the public and private sectors.  A graduate of the Honours Bachelor of Business Administration Program at Wilfrid Laurier in 2002, Brent earned his CPA, CA Designation in 2004.  In 2011, he completed a Master of Public Health Degree from Lakehead University and in 2015 he earned the Project Management Professional (PMP) designation.
In his current role as the Decision Support Lead at the Northwest Health Alliance, Brent developed the Regional Decision Support office; an internal consulting resource to serve Hospitals and Community agencies in the North West Local Health Integration Network area. This service helps them work with their data and develop their internal/external reporting processes and also produces reports, proposals and business cases to assist with strategic priorities.
Brent's past roles have been diverse.  He has spent time as an auditor in a public accounting firm and then 6 years at the Thunder Bay Regional Health Sciences Centre.  For two years he served as the Director of Surgical Services.  Notable accomplishments during that time included the creation of the Bariatric Surgery program, the renovation of two operating rooms to facilitate minimally-invasive surgery and the development of a proposal to the Ministry of Health and Long-Term Care for a comprehensive cardiovascular surgical program in Thunder Bay.  Brent also spent time at the North West Local Health Integration Network where he was a Senior Planning and Integration Consultant, responsible for the Mental Health and Substance Abuse sectors.
In his spare time, Brent has dutifully given back to the Accounting profession through involvement in the Northwestern Ontario Chartered Professional Accountants Association since 2004, including three years as the local President.  He is interested in teaching, and has taught sessional courses in accounting at Lakehead University and MS Excel courses to local groups.  He has a beautiful family including three young, rambunctious children and if he has any time left over enjoys travel, photography and competing in triathlon and endurance sports.
Danny Whalen, President, Federation of Northern Municipalities (FONOM) – Nominations and Community Relations subcommittee

Councillor, City of Temiskaming Shores
President, Federation of Northern Ontario Municipalities
I was born and raised here in the area of the Town of New Liskeard now part of the City of Temiskaming Shores.
My wife Suzanne and I raised two daughters, Trina and Tracey and now are enjoying our three grandchildren Mya, Lily and Calvin and our two furry grand dogs Nash and Worthy.
I have just recently been elected to President of the Federation of Northern Ontario Municipalities (FONOM) and look forward to working for the north. Part of those efforts involve a close working relationship with the Northern Ontario School of Medicine to ensure a strong reliable health system for our residents.
Shelby Ch'ng (designate) Northwestern Ontario Municipal Association (NOMA) appointed May 2019 – Nominations and Community Relations subcommittee
Stay tuned bio to be updated soon!
Monique Rocheleau, Chair, Francophone Reference Group – Nominations and Community Relations subcommittee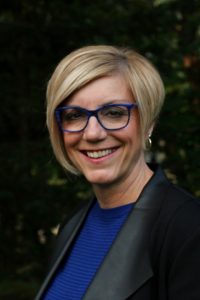 Directrice générale adjointe/ Associate Executive Director
Monique est une membre en règle de l'Ordre des travailleurs sociaux et des techniciens en travail social de l'Ontario et elle détient une maîtrise en travail social de l'Université Laurentienne. Elle a plus de 20 années d'expérience dans les secteurs de la santé et des services sociaux, ayant été cadre supérieure au RLISS du Nord-Est, superviseuse de programme au ministère des Services sociaux et communautaires et consultante en milieu hospitalier au ministère de la Santé et des Soins de longue durée. Monique est actuellement la directrice générale adjointe du Réseau du mieux-être francophone du Nord de l'Ontario. Monique a fait du bénévolat auprès de divers organismes depuis plusieurs années, notamment le Centre d'accès aux soins communautaires du Nord-Est, le Groupe consultatif francophone de l'École de médecine du Nord de l'Ontario, Nexus santé et Mains Le réseau d'aide aux familles. Monique est aussi une ancienne présidente du conseil d'administration du Collège Boréal.
Monique is a member in good standing with the Ontario College of Social Workers and Social Service Workers, Monique Rocheleauholds a Master's Degree in Social Work from Laurentian University. She has over 20 years' experience within the health and social service sectors, having worked as a Senior Officer with the North East LHIN, Program Supervisor with the Ministry of Community and Social Services, and as a hospital consultant with the Ministry of Health and Long-Term Care. Monique is currently the Associate Executive Director with the Réseau du mieux-être francophone du Nord de l'Ontario. Monique has spent several years volunteering with various organizations such as, the North East Community Care Access Centre,  Groupe consultatif francophone of the Northern Ontario School of Medecine, Health Nexus and HANDS the Family Help Network. Monique is also a past Chair of the Board of Directors for Collège Boréal.
Anita Cameron, (designate) Indigenous Reference Group – Nominations and Community Relations subcommittee